If you're like most parents, you probably dread the thought of sending your child to a new school. But if you do it right, it can be an exciting and educational experience. There are a few things you can do to make the transition as smooth as possible for your child. In this blog post, we'll go over some essential steps you need to take to make the change go as smoothly as possible. From organizing your child's belongings to setting up a routine, read on to learn everything you need to know to prepare your child for their new school year.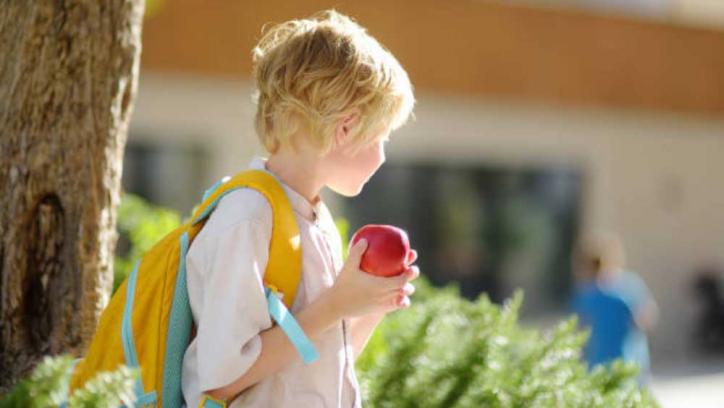 Setting up a new school environment for your child
When your child is ready to start a new school year, there are a few things you can do to help make the transition as smooth as possible. You can get some margin to set up an agreeable school climate for your kid. Here are some suggestions for doing so:
1. Organize Your Child's Files
One of the first steps in preparing your child for a new school year is organizing their files. This will help them feel more at ease and less overwhelmed by all the latest information and paperwork. Having everything in one place allows your child to access what they need when needed, rather than searching through folders scattered around the house.
2. Provide Appropriate Advanced Learning Materials
If your child has been doing well in their previous schools, don't hesitate to provide them with advanced learning materials such as high-level math or vocabulary textbooks. However, discuss these materials with your teacher beforehand so they understand how much your child should be expected to cover in each class period. Additionally, it's always helpful to have cheat sheets or flashcards available so your child can review material during break periods or on their own time outside class.
3. Encourage Your Child's Interests and Talents
One of the best ways to prepare your child for a new school year is by encouraging their interests and talents.
Helping your child adjust to their new school
When your child begins their first day of school, there is an adjustment period for both the child and the parent. To help your child adjust, be sure to follow these tips:

1. Be supportive. Let your child know you are here for them as they make new friends and start a new routine. Talk with them about what they are experiencing and let them know it will all pass in time.

2. Do not hover. Helping your child feel like they can ask for help when needed is key to allowing them to adjust to their new environment. However, avoid approaching or being overbearing; let them take the lead in initiating conversations about their school life.

3. Make an effort to get involved in extracurricular activities and clubs at school. This will give your child a sense of community and support while also allowing you to learn more about what interests your child and which clubs might be a good fit for them.

4. Set expectations early on. Please discuss with your child what academic performance is expected of them in their new setting, and be clear about any rules or regulations that apply at school (e.g., no eating or drinking outside designated areas during lunchtime). Also, clarify homework expectations so there are no surprises later in the year.
Introducing your child to their new classmates
Welcome to your new school! For both you and your child, this is a time of transition and excitement. There are many new people and things to learn, but everything can go smoothly with some preparation. To ensure a smooth transition, here are some suggestions:
1) Talk with your child about their new classmates. Let them know who they are, what they like to do, and what kind of personality they might expect. This will help them get to know their classmates before school starts.

2) Structured introductions will help everyone feel comfortable around each other. Have your child introduce themselves to their new friends in advance and make sure they stay on schedule. This way, there's more clarity during the first few days of school.

3) Allow plenty of time for homework assignments and socializing after school. Make it a priority for both parents to be involved in their child's education so that they have a positive experience at the new school.
Showing your child how to get along with others
It's time for your child to start school again. Whether they are beginning in a new grade or moving to a new school, you can do a few things to help them get ready. One important thing is to show your child how to get along with others. Here are some tips:
1. Teach your child how to say "no."
One of the essential skills your child will need when starting school is saying no. This means that they will have to learn when and how to refuse requests from their classmates. Ensure they understand that sometimes it is impossible or not desirable to do what someone wants them to do. For example, if a classmate asks your child to lend them their pencil, tell them they can't because they don't have any. If this doesn't work, try saying something like, "I'm sorry, but I can't lend you my pencil right now because I'm not done with it."
2. Help your child build relationships with others.
Building relationships is one of the best ways for your child to get along with others. When children spend time getting to know people, they become much more likely to cooperate and get along with those around them. To help your child build relationships, try engaging them in activities outside of school, like going on walks or playing together at home. Also, make sure you spend time talking with them about their friends and what makes them.
Encouraging your child to try new activities
If your child is excitedly approaching the school year 2019, there are plenty of activities to keep them engaged. One way to encourage new interests and activities is to offer a variety of options for exploration. Let your child try out new things, whether exploring the outdoors, joining a club, volunteering with local organizations, or taking classes in a new subject. It can be helpful for children to experience different aspects of life to understand better where they want to focus their energies in later years. Exposing them to various cultures and viewpoints can help them develop critical thinking skills and tolerance for other people's beliefs. It's also important to set limits so your child doesn't overdo things and gets overwhelmed. Be encouraging and tell them you will always be there for them.