When it comes to preparing your child for school, there are a few key things you should make sure they have in their arsenal. If your child is ready for their first day of kindergarten, they will likely be ready for school. But what do kids need to be prepared for? In this blog post, we will explore some of the key things your child needs to be ready for when it comes to school. From academic skills to socialization and more, read on to learn what you can do to help ensure your child is ahead of the curve.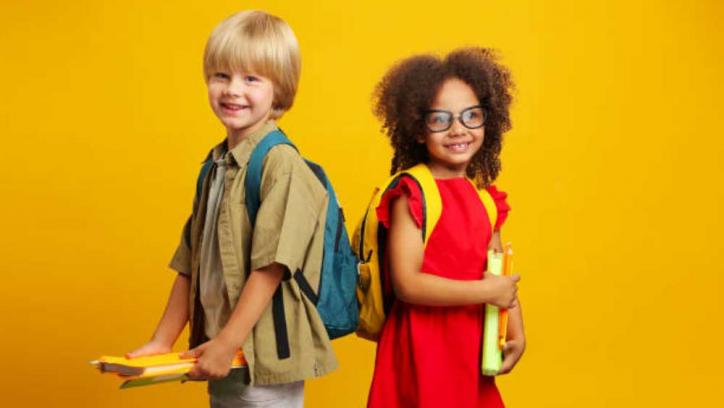 What to expect when your child starts school
When your child starts school, they will likely experience a lot of change. This is when they will learn new things, make new friends and develop their personalities. Here are some tips to help your child be ready for the transition:

1. Discuss expectations with your child and set ground rules early on. Make sure your child knows what is expected of them in school, both academically and behaviorally. This way, there are no surprises later on.

2. Set up a functional home/school routine as soon as possible. This will help your child get used to school and being organized in one place. It also gives them an idea of what to bring daily (homework, lunch, etc.).

3. Encourage creativity and independence in your child. While they need to come along with the pack at school, remember that they have their personality and should be allowed to express themselves freely! Let them know that you support their efforts and encourage them to take risks – this is how they grow into successful individuals.
How to make sure your child is ready
There is no one answer to this question, as each child is unique and will have different needs. However, there are some things that most children need to be ready for school. Here are five things that are often recommended:

1. A good night's sleep. Children who get a good night's sleep are more alert and have better concentration in the morning.

2. A healthy breakfast. A nutritious breakfast will give your child energy for the day and help them learn quickly.

3. Enough time for homework. Most children need at least 30 minutes per day to do their homework, although this may vary depending on the child's age and difficulty level.

4. Individualized attention. Children need individualized attention to learn effectively; parents should expect their children only sometimes to follow directions or do everything at a time.

5. Support from family and friends. It's essential for children to feel supported by their families and friends when they start school; this will help them feel confident and prepared for the new challenge ahead."
How to respond when your child is struggling
If your child is having trouble getting ready for school, there are a few things you can do to help them. Here are four steps to take:

1) Talk to your child about their goals for the year. Ask them what they want to accomplish and find out what helps them feel organized. This can help create a plan that works for both of you.

2) Set realistic expectations. Expect your child to be flawed from the start of the year. Allow them to make mistakes and learn from them. The key is for them to have a goal and be motivated to achieve it.

3) Give your child a physical schedule. This will help them stay on track with their schoolwork and appointments. It will also give them a visual representation of how much time they have left each day.

4) Help your child set up systems in their home for keeping track of schoolwork and personal tasks. This will help them avoid feeling overwhelmed and stressed throughout the year."
How to handle a youngster who doesn't get along with other children
If your child is not getting along with other kids at school, there are a few things you can do to help them feel more comfortable and ready for the new school year. First, talk to your child about their feelings. Help them understand why they may feel this way and what they can do to change the situation. If talking doesn't work, you should try different strategies. One option is to have your child join a specific club or class they are interested. They'll have something to focus on and meet people who share their interests. Additionally, ensure that you introduce your child to other parents at the school and ask if they can meet for coffee or lunch once a week. This will help build relationships with other parents and help keep your child safe while attending school.
What to do if your child has trouble sleeping
If your child has trouble sleeping, there are a few things you can do to help them get ready for school. First, try to find out what is causing the problem and ensure that the bedroom is as dark and quiet as possible. Second, give your child some relaxation techniques like yoga or meditation. Finally, ensure that they are getting enough good quality sleep.