Along time ago, a seven-year-old Harry lived with his parents and grandfather in the city. Every morning Harry's grandfather dropped him at the school. And used to pick him up in the afternoon. One day as usual, while his grandfather was accompanying him on the way back from the school they saw a beggar on their way. He was wearing dirty clothes. It seemed that he had not taken bath for a long time.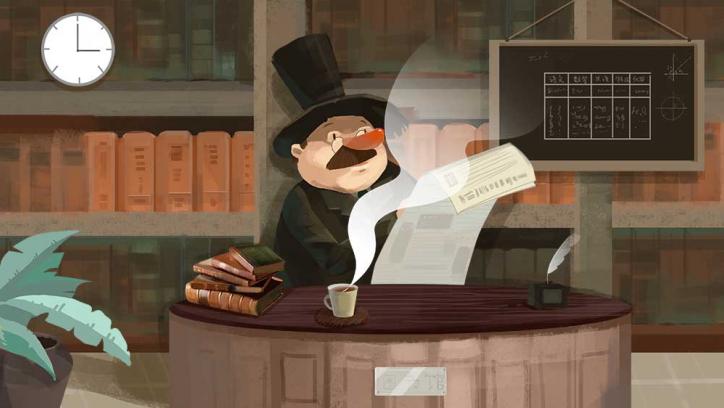 "Please sir! Give me some money since long I haven't eaten anything." said beggar.
Harry said to his grandfather "Grandpa, it seems he is very hungry. Can you please give him some money?"
"You are right Harry. He looks very hungry. I should give him some money." said grandfather.
Saying this grandfather took some money out of his pocket and gave it to the beggar.
"I will always remain thankful to you sir." Said beggar.
After giving him some money grandfather and Harry walked towards their home.
Next day too, while they were on their way back from school they again saw the same beggar again and on Harry's request the grand father gave beggar some money. This went on for many days.
Next morning grandfather was not feeling well therefore, harry have to go school alone. That day School's principal came to Harry's class. Principal said, '' Kids we shouldn't give any money to the beggar who we find in our way".
Harry said, " But Principal Sir, if we will not give any money to beggar then how will they eat the food?"
Principal said, "You are saying it right Harry but the money they get every day from people will not make any difference in their life ever."
Harry asked, "But Sir, what should we do then?"
"Rather than giving money to beggars every day, it better to make them learn any work. So that, he can earn some money with it and have good food with that money." said Principal.
Now Harry understood the wise ways of his principal that how to help the beggar. He was on his way back from school, since his grandfather was ill so he met that beggar alone.
"Oh, little master where your grandfather is today? Now who gonna give me money for my meal?" Said Beggar.
"You don't worry at all. Today I will give you money." said Harry. "But in return you have to do some work for me."
Harry took the beggar along with him to his father's toy factory. And listening everything from Harry. His father said," If this is so, then I shall surely help you out."
Now he took beggar to spare parts of his toys and told him to make the toy model by joining the spare parts and if you succeeded then I will give you good money.
The beggar right away started making toy because he was hungry and he had to eat food. Finally, after many mistakes beggar made a toy as he was told.
"Hope you will like this, Sir!" said beggar.
"Yes, very good you have done a great job." said Harry's father.
"And here is your money as promised."
After seeing the good amount of money the beggar was delighted. He said, " I am very thankful to you master. You gave me a lot of money."
"I haven't given you any money. You have earned this money by your hard work." said Harry's father.
"Today I have learnt that hard work pays off." said beggar.
Now I will stop begging and start doing work.
MORAL LESSON
Hard work pays.
We should help the needy people.